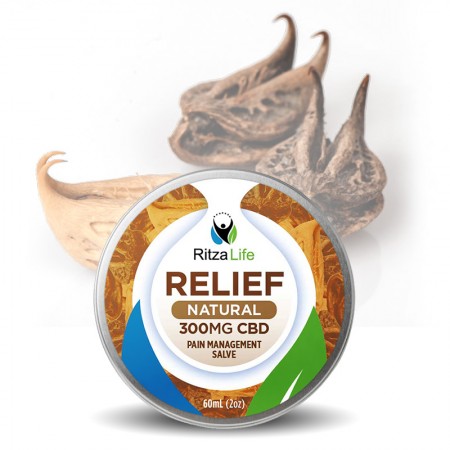 All Natural Pain Management Salve with CBD
Ingredients:
Infused with devil's claw, boswellia, birch, arnica, st john's wort, eucalyptus oil, white beeswax, EV Olive Oil, avocado oil, cat's claw, MSM, motherwort, glucosamine, Vit D3, Omega 3, magnesium, black cohosh, dandelion, turmeric, ginger, holybasil, fir balsam, peppermint, valerian, menthol crystals & CBD.
Main Herbal Ingredient:
Devil's claw is used to relieve arthritis, lower back, knee and hip pain. It is also used to treat a number of ailments including osteoarthritis, rheumatoid arthritis, gout, bursitis, tendinitis, loss of appetite and digestive disorders.
Arnica: Applied to the skin for pain and swelling associated with bruises, aches, sprains, and arthritis. It is also applied to the skin for insect bites, muscle and cartilage pain, chapped lips, and acne.
Specifications:
2 oz. Salve
300mg CBD (THC Free)
Apply to skin as needed

Everyone Is Different
The fact is, every person is in a different place in their life and wellness, and will react differently to natural products. Seek professional advice what products & ingredients are best for you.
These statements have not been evaluated by the Food and Drug Administration. These products are not intended to diagnose, treat, cure or prevent any disease.
PAIN RELIEF - Natural (Salve)