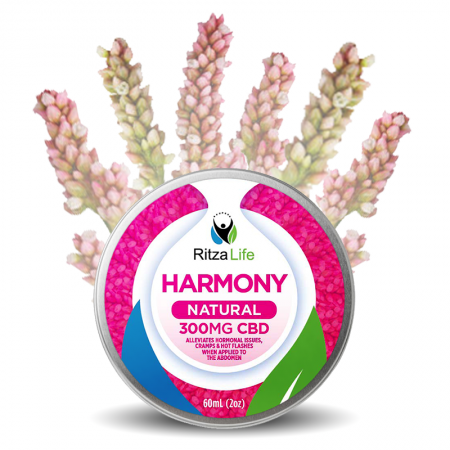 Alleviates hormonal issues, cramps & hot flashes when applied to the abdomen.
Ingredients:
Infused with ginger root, bistort root, skullcap, st johns wort, clary sage, lemon balm, cranesbill root, chamomile, chickweed, EV Olive oil, white beeswax, baobab oil, rose geranium, dong quai, cramp bark, black cohosh, ylan ylang , clary sage, fir balsam, cypress & CBD.
Main Herbal Ingredient:
Bistort is a natural blood flow rectifier. It is useful to control bleeding disorders whether internal or external bleeding. Bistort is highly astringent, in nature, which is helpful in preventing hemorrhages from the lungs and stomach.
Sage: Modern day research into the herb's properties has exposed what our predecessors knew all along; the estrogenic properties of sage help to relieve the frequency and severity of menopause symptoms including night sweats, hot flashes, and dizziness.
Specifications:
2 oz. Salve
300mg CBD (THC Free)
Apply to skin as needed

Everyone Is Different
The fact is, every person is in a different place in their life and wellness, and will react differently to natural products. Seek professional advice what products & ingredients are best for you.
These statements have not been evaluated by the Food and Drug Administration. These products are not intended to diagnose, treat, cure or prevent any disease.
HARMONY - Natural (Salve)