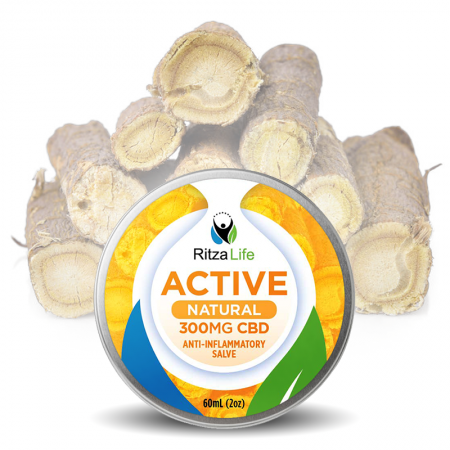 Anti-inflammatory Salve with CBD
Ingredients:
Infused with ashwagandha root, birch, boswellia, marshmallow leaf, st john's wort, arnica, aloe vera, ginger, avocado oil, baobab oil, coconut oil, white beeswax, turmeric, licorice, Vit D3, Neem oil, quercetin, holy basil, rosemary, cayenne & CBD.
Main Herbal Ingredient:
Ashwagandha: Herbal remedies made from this plant are helpful to ease arthritis pain and aid in stress reduction. This herb is a natural anti-inflammatory.
Birch: Birch can be highly effective at alleviating pain in the joints. Not only does it have beneficial anti-inflammatory properties that reduce swelling in the joints, but it also contains salicylate, a known natural pain reliever. This can noticeably ease discomfort in aching joints
Specifications:
2 oz. Salve
300mg CBD (THC Free)
Apply to skin as needed

Everyone Is Different
The fact is, every person is in a different place in their life and wellness, and will react differently to natural products. Seek professional advice what products & ingredients are best for you.
These statements have not been evaluated by the Food and Drug Administration. These products are not intended to diagnose, treat, cure or prevent any disease.