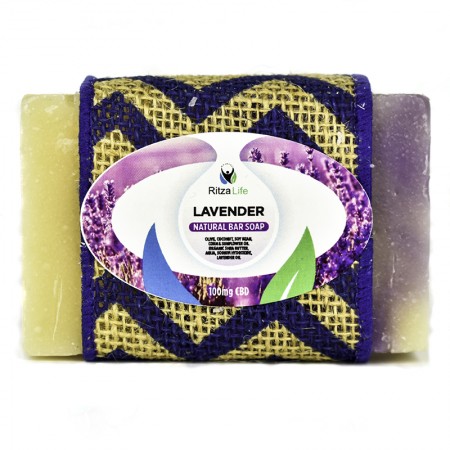 Lavender soap is made from the aromatic lavender herb, known for it's numerous health benefits and calming effect on the body. Lavender can be used to treat stress, depression, anxiety, acne and other skin issues.
Ingredients:
Lavender, Olive Oil, Soybean Oil, Coconut Oil, Corn Oil, Sunflower Oil, Shea Butter, Water, Sodium Hydroxide, Sea Salt, Full Spectrum CBD.
Specifications:
4.8 oz. Bath Bar
Hand made in USA
Phthalate-free, Paraben-free, Gluten-free & Cruelty-free
Not for consumption.
100mg Full Spectrum CBD (0.0% THC)

These statements have not been evaluated by the Food and Drug Administration. These products are not intended to diagnose, treat, cure or prevent any disease.