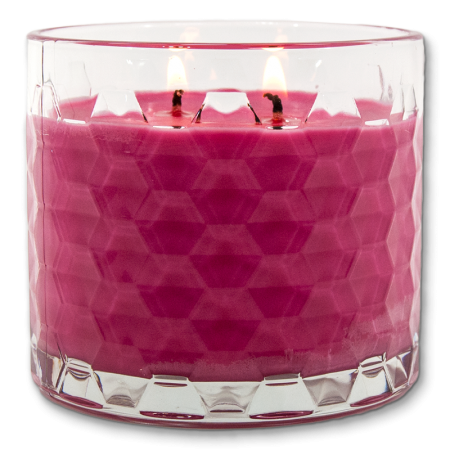 Enjoy this fabulous scent of fresh, ripe, sweet watermelons topped with notes of peach and strawberry with a hint of vanilla.
Specifications:
19 oz candle
Double wick (cotton, nonmetal, lead-free)
Recyclable glass jar (includes a glass lid – not shown in pic)
Burns approximately 100 hours
100% Soy Wax (highly acclaimed JIC wax)
The fragrances in our candles are 100% Phthalate and phosphate free and are a combination of both natural essential oils and synthetic aromas. We adhere to the strict standards for fragrance safety set by the RIFM (Research Institute for Fragrance Materials).
For best results burn 1-2 times daily :-)

| Candle Lookup |
What is the Candle Lookup? Well, our candles are VERY special – they all have a Date of Birth!! Your candle's date of birth is important, if you're seeking the optimal experience. A candle is perfectly cured at 3 weeks old and the best time to burn! We cater to our candle connoisseurs. Read More

Watermelon Punch | 19oz Candle
Scent Strength:

Color Preference:

$25.00
Price in reward points: 117
Login
to see your reward point balance.