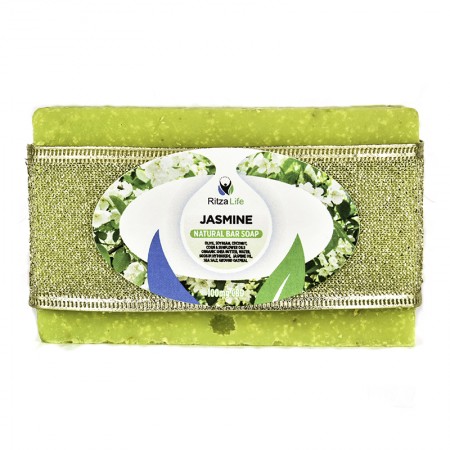 Jasmine is known to help fight depression, boost energy and contribute to a positive mood. It's pleasing aroma has an uplifting effect on the mind, making you feel happy by stimulating the hormones such as serotonin.
Ingredients:
Jasmine, Olive Oil, Soybean Oil, Coconut Oil, Corn Oil, Sunflower Oil, Shea Butter, Water, Sodium Hydroxide, Sea Salt, Black African Shea Soap, Full Spectrum CBD.
Specifications:
4.8 oz. Bath Bar
Hand made in USA
Phthalate-free, Paraben-free, Gluten-free & Cruelty-free
Not for consumption.
100mg Full Spectrum CBD (0.0% THC)

These statements have not been evaluated by the Food and Drug Administration. These products are not intended to diagnose, treat, cure or prevent any disease.